La Montaña Home Health services are aimed at people with physical or mental limitations that prevent them from receiving health care on an outpatient basis, so it is offered in the comfort of the own home or place of residence.  This program includes rehabilitation services temporarily under the direction of the patient's primary care physician.
Professional Nursing
Physical Therapy
Occupational Therapy
Speech Pathology
Social Work
Nutrition
Practical Nursing
Skin Injury Care and Management
Medical Supplies
Have a medical condition that cannot be treated on an outpatient basis and requires the services of nursing, physical therapy, among others.
Some of the most common conditions treated under the program are:
Stroke
Pneumonia
Anemia
Heart failure
Urinary tract infection
Renal failure
Osteoarthritis
High blood pressure
Muscle weakness
Diabetes
Ulcers
Injuries
Dizziness
Be referred by a licensed physician, where the home health treatment plan is established.
Director

Office Hours

Lcdo. Félix Ortiz
Monday to Friday:


8:00 a.m. - 4:30 p.m.

Service areas

Postal Address

Arecibo
Barceloneta
Barranquitas
Bayamón
Camuy
Cataño
Ciales
Comerío
Corozal
Dorado
Florida
Hatillo

Lares
Manatí
Morovis
Naranjito
Orocovis
Quebradillas
Toa Alta
Toa Baja
Utuado
Vega Alta
Vega Baja

PO BOX 515 NARANJITO, PR 00719

Phone

(787) 857-5800

Fax

(787) 857-4483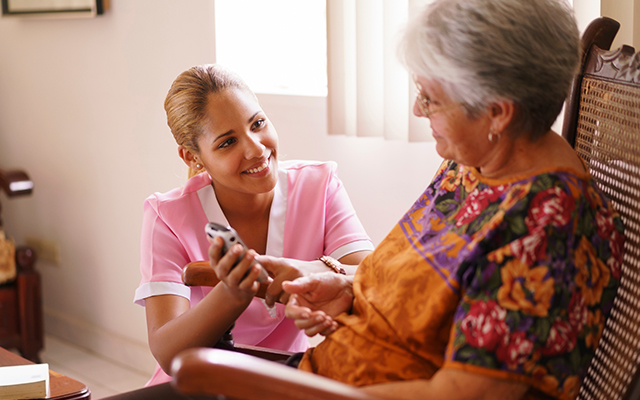 Director

Mrs. Mayra Rivera

Office Hours

Monday to Friday:


8:00 a.m. - 4:30 p.m.

Service areas

Barranquitas
Bayamón
Comerío
Corozal
Ciales
Manatí
Morovis

Naranjito
Orocovis
Toa Alta
Toa Baja
Vega Alta
Vega Baja
Dorado

Phone

(787) 857-7001 / 5800

Fax

(787) 857-4483

Postal Address

PO BOX 515 NARANJITO, PR 00719