What is the nutrition?
According to the WHO, nutrition is the intake of food in relation to the dietary needs of the body. Good nutrition, understood as a sufficient and balanced diet combined with regular physical exercise, is a fundamental element in maintaining a healthy life.
Nutrition is the process in which our body uses food to maintain proper functioning and repair damaged areas. For this, various processes are carried out, including the absorption, assimilation and transformation of food, which allow the body to incorporate nutrients for its maintenance, growth and proper functioning.
The term food is often used as a synonym for nutrition, but they have differences that must be considered, the most notable being that nutrition is an involuntary act and food depends on voluntary and conscious acts when it comes to eating food.
For this reason, we can act on our diet, including healthy foods in the right proportions, to enjoy the proper nutrition of our body.
Nutrition is one of the pillars of health. In all ages, adequate nutrition allows to strengthen the immune system, contract fewer diseases and, in general, enjoy good health.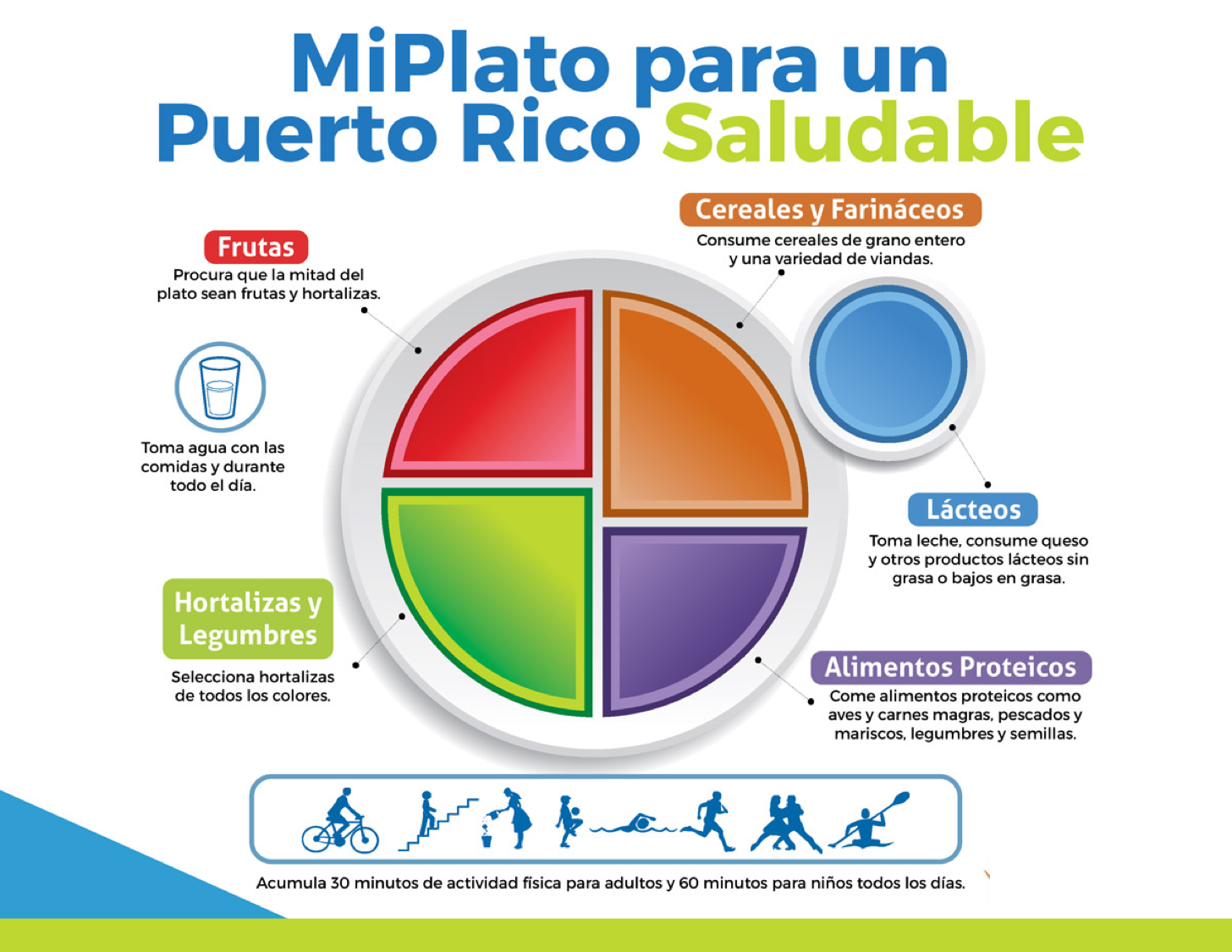 Barranquitas
Tuesday, Thursday & Friday


8:00 am - 4:30 pm
Bayamón
Monday - Thursday


7:30 am - 4:00 pm
Comerío
Monday - Friday


8:00 am - 4:30 pm
Corozal
Monday - Friday


8:00 am - 4:30 pm
Naranjito
Monday - Friday


8:00 am - 4:30 pm
Orocovis
Monday & Wednesday


8:00 am - 4:30 pm
Toa Alta I
Tuesday


8:00 am - 12:00 pm
Toa Alta II
Monday, Wednesday, Thursday & Friday


8:00 am - 4:30 pm
Tuesday


1:00 pm - 4:30 pm
Important Information
Our professionals assess your nutritional status. If the preparation of a diet and education is necessary, a care plan is established with you aimed at the prevention of identified nutritional problems, as well as treatment to avoid complications to your health.
To receive this service the patient must be referred by a doctor.